Lighthouse for Students was proud to be present at this encouraging student event. We love to see our students engaging with their community!
Houston police visit high school, stay for the dance battle
By Godofredo A. Vasquez, Andrew Kragie, Houston Chronicle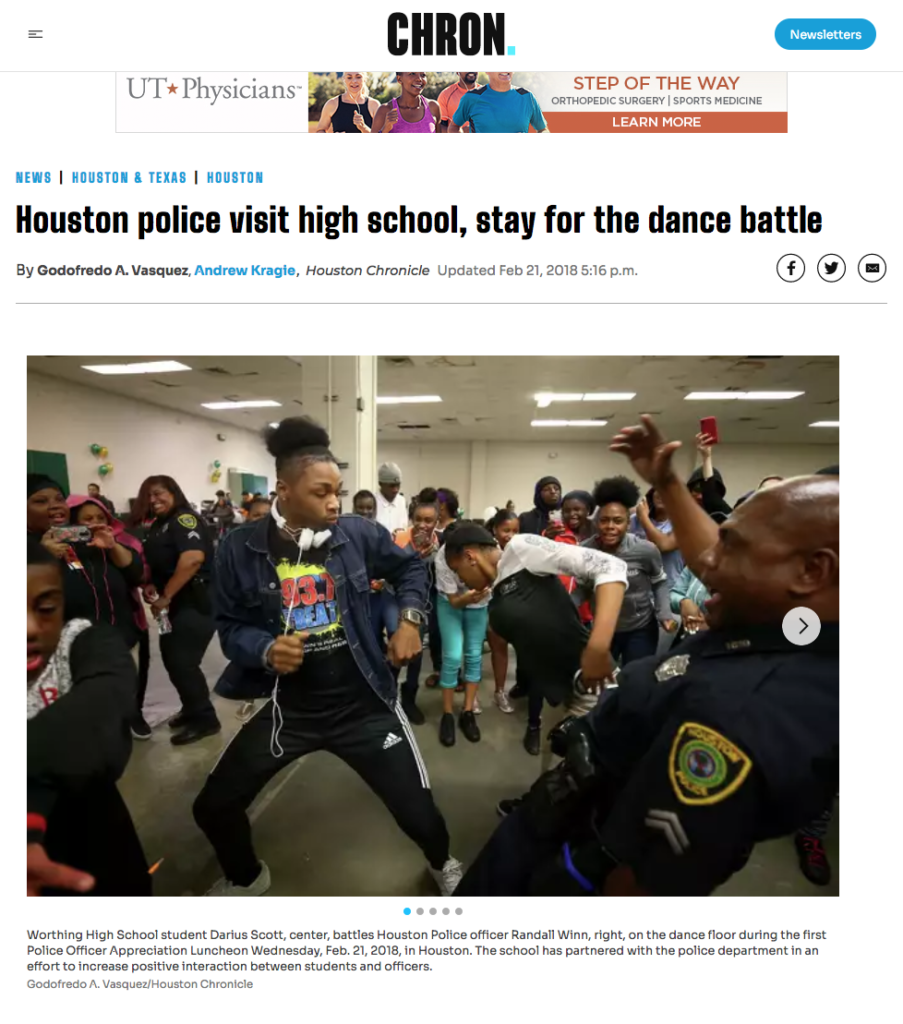 Houston police officers visited with students Wednesday at Houston ISD's Worthing High School in the Sunnyside area.
They came to share positive interactions with teens as part of an outreach effort.
They stayed for the dance battle.
About a dozen officers stayed for two lunch periods. They chatted with students eating in the cafeteria. Some officers joined students who were dancing to hip-hop music, with some 90s songs and older soul tracks thrown in the mix.
Check out the slideshow above for more scenes from the event.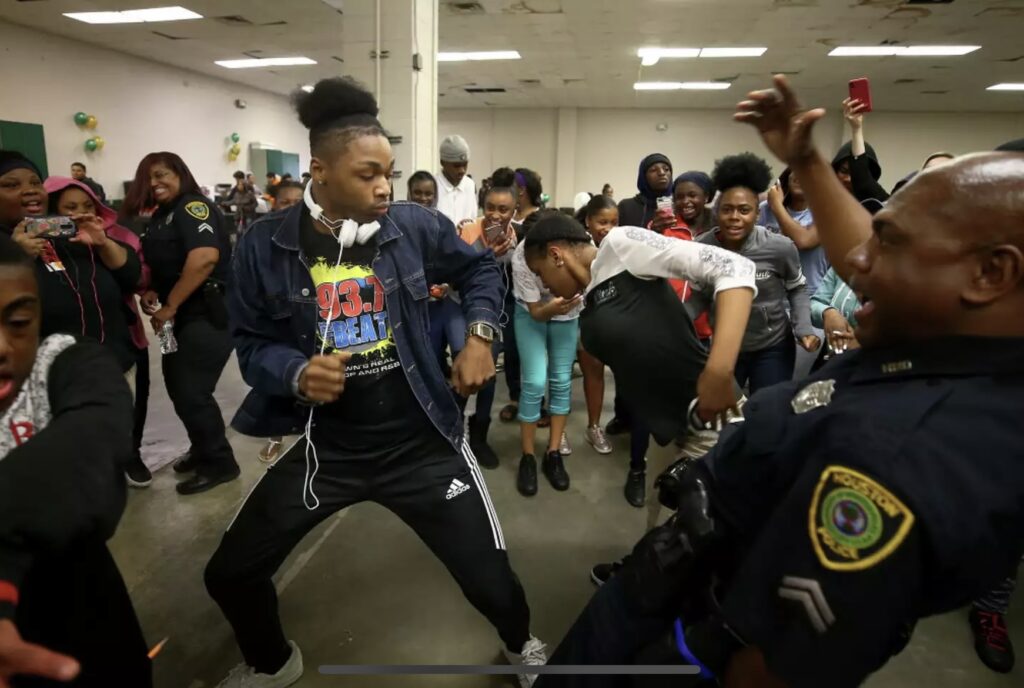 The school district said in a news release that the event – the school's first-ever Police Officer Appreciation Luncheon – was "aimed at improving and building healthy relationships between minority students and persons in positions of authority."